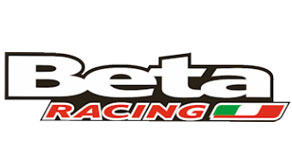 BETA – EVO 2T 125/250/300 SS MY18
Vanaf: € 5.990,00
Interesse in deze motor? Neem contact met ons op!
Telefoon: +31 (0)413-212680E-mail: leon@munsters-motoren.nl
Ever-increasing technical refinement
The new Evo My 2018 trials range – as always, the hallmark of the Beta family is sharp-edged efficiency for both pros – from regional championships through to world championships – and less expert amateur riders.
The 2-stroke range offers four different engine sizes: 125, 250, 300 and 300 SS – where "SS" stands for Super Smooth, a trials bike with a softer engine power delivery than its more aggressive counterparts, designed for off-road lovers who just want to focus on having fun.
The 4-stroke version, instead, has a 300 cc power unit and offers a sound and power delivery alternative to the 2-stroke models thanks to user-friendly engine design.