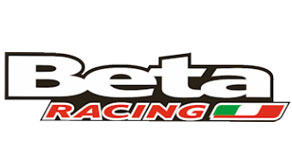 BETA – EVO 4T 300 MY18
Vanaf: € 7.200,00
Interesse in deze motor? Neem contact met ons op!
Telefoon: +31 (0)413-212680E-mail: leon@munsters-motoren.nl
Ever-increasing technical refinement
The new Evo My 2018 trials range – which builds and improves on the previous versions – is about to hit the market. Beta's engineers have been hard at work on the fine details, resulting in bikes that now provide outstanding levels of technical refinement, performance and reliability.
As always, the hallmark of the Beta family is sharp-edged efficiency for both pros – from regional championships through to world championships – and less expert amateur riders.
The 4-stroke version, instead, has a 300 cc power unit and offers a sound and power delivery alternative to the 2-stroke models thanks to user-friendly engine design.