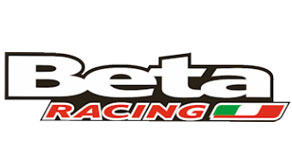 BETA – EVO 80 JUNIOR
€ 3.450,00
Interesse in deze motor? Neem contact met ons op!
Telefoon: +31 (0)413-212680E-mail: leon@munsters-motoren.nl
It's widely known that kids are the future of the world, and what better way to raise those kids than on a BETA dirt bike? Made in Italy and built specifically for the youth rider, the 2018 Evo 80 Jr brings big-bike performance to a pint-sized package, all for $3,899 of lawn-mowing money. So long as junior is comfortable with a 24-inch seat height and 132-pound dry weight, the Evo 80 Jr should be a great learning tool for your youngster. The 80cc package may not be small, but depending on what your kid is looking for, it may be the perfect amount of punch to haul them around as they develop their skills and create awesome memories.
In addition to the major brands that you've heard of, BETA is also a player in the mini bike game, as seen in the 2018 Evo 80 Jr. This little ripper is just 24.4-inches tall at the seat and weighs only 132 pounds dry, but it's 80cc 2-stroke engine was designed to be competitive while maintaining dependability. MSRP is $3,899 for this bike built in Italy.