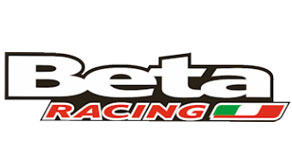 BETA – RR 125/250/300 2T MY18
Vanaf: € 8.841,67
Interesse in deze motor? Neem contact met ons op!
Telefoon: +31 (0)413-212680E-mail: leon@munsters-motoren.nl
The Beta range is completed with the arrival of the new RR 125 2T MY 2018!
This is a completely new project, the result of a long development cycle and aimed at completing the 2-stroke range which now offers a wealth of choices, from the 50 cc for fourteen-year-olds to the new 125 cc and then to the 250/300 cc models as well as the 4-stroke 350/390/430/480 cc engines.
The heart of the RR 125 2T MY 2018 is dedicated to competition and is targeted at the Junior and Youth categories of the World Enduro Championship and the Cadets, Junior and E1 categories of the Italian Enduro Championship, as well as all the categories reserved for small 2-strokes in the various national championships.
Beta's latest addition has Euro 4 homologation and is aimed at those who have just reached the age of 16.