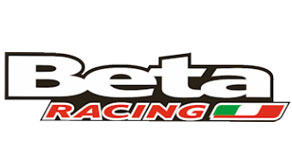 BETA – RR 350/390/430/480 4T MY18
Vanaf: € 9.865,76
Interesse in deze motor? Neem contact met ons op!
Telefoon: +31 (0)413-212680E-mail: leon@munsters-motoren.nl
RR 4T 350/390/430/480 MY 2018
Lighter weight with better performance than ever before 
The new Enduro RR my 2018 is coming on the market with many new features.
The Tuscan manufacturer was able to transfer of much of the know-how gained from the great racing successes of the 2016 season from the competition bikes to the production models after victories in both the Riders World Championship (E3 class) and the Manufacturers World Championship (EnduroGp class). The Beta engineers at Rignano, with guidance from their top riders, Steve Holcombe and Alex Salvini, have designed a new line of motorcycles that are remarkably lighter in weight with better performance than the previous models; 4.7 kg lighter for the 2-stroke versions and a whopping 5.3 kg shaved off the 4-stroke bikes.
But this drop in weight is not the only feature worthy of note. The engines, running gear and suspension are products of a significant technical evolution which has further enhanced the strengths of this new generation of RR models giving them an ease of handling with a solid and immediate feeling as well as a high degree of reliability. 
The design was also revised with the introduction of a new rear fender, a new color for the plastics and graphics and, on the 4-stroke versions, a muffler with a completely new profile as well as a new internal layout.
Keeping with Beta tradition, six different displacements will be available for the RR my 2018: 250 and 300 cc 2-stroke and 350, 390, 430 and 480 cc 4-stroke models, each distinguished by their own specific character. This new range will allow every rider to find just the right Beta model at the right price.
TOP FEATURES Of The RR MODELS ( 4 STROKE )
350cc: This is the easiest handling bike in the 4-stroke model range; it favors riding at higher revs while keeping its power output very linear.
390cc: This delivers the ideal mix of handling and power while making great traction its winning hand.
430cc: This engine gives great performance and delivers its best results when taking advantage of its long gearing and strong torque characteristics.
480cc: This bike expresses itself best on wide open spaces. Its characteristics are similar to the 430cc model but with even better output and torque range, suitable to more expert riders who are physically prepared.