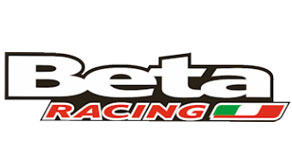 BETA – X-TRAINER 250/300 MY20
€ 7.680,48 incl. btw + bpm
Interesse in deze motor? Neem contact met ons op!
Telefoon: +31 (0)413-212680E-mail: leon@munsters-motoren.nl
Beta releases the new Xtrainer onto the market!
The revolution that has characterized the latest generation of Enduro bikes now brings us the new Xtrainer MY 2020 which is back in a completely new guise, following on from the success of previous versions. Building on the innovations introduced with the RR MY 2020 2-strokerange, the engineers at Beta have focused on improving performance, but without compromising the user-friendliness that has always been the Xtrainer hallmark.
The new Xtrainer's outstanding qualities such as excellent engine response and top-notch rideability provide high performances being at same time easy to handle, ensuring riders can cope confidently with whatever the situation demands.
This is why the Xtrainer MY 2020 is also the best bike available for all those who want to enter the world of Extreme Enduro.
The ingredients of this perfect recipe can be summed up as follows:
Power delivery: pliable and linear, making it extremely rider-friendly
Beta Progressive Valve: allowing excellent engine performance throughout the rev range thanks to easy external adjustment
Seat height: lowered to 910 mm (compared to 930 mm in the RR range) for greater confidence under all ride conditions
Low weight: just 98 kg, ensuring an agile and intuitive ride, even for newcomers
Automatic oil injection: eliminating the need for a fuel-oil premix
Soft tires: ensuring better grip on any terrain
Engine
Countershaft introduced: reduces vibration, increases inertia and upgrades the power delivery curve. Augments the bike's rideability through all the engine power bands.
New crankshaft: overall system inertia revised following introduction of the countershaft. Increases lubrication in the crankcase and improves engine movement by reducing lateral slide friction.
Clutch plates: redesigned for smoother, more controlled gear shifts.
Chassis
Modified swingarm: longer for better stability and traction.
Forks: more controlled and more effective against violent impact.
Shock absorber: more efficient against sharp impact.
New chain guide: longer to adapt to the new swingarm.
Longer gearing: to match the engine's new power delivery.
Mapping selector.
Design
New tank ducting.
New headlamp cowl.
Front fender with variable-thickness geometry: reduces weight and maximizes rigidity.
New handlebar protector.
New digital instruments and instrument panel.